Today May 14, 2021, Greece opens its doors to tourists!
Greece is ready to welcome visitors from abroad again, applying advanced health protection protocols. In 2021, Greek Tourism is ready to operate with the maximum safety possible, for tourists, employees and every person involved in the provision of tourist services.
Employees in the Greek tourism sector are vaccinated, according to government planning. Also, until the date of their vaccination, these employees are obliged to undergo a weekly test. It is suggested that the testing is even more frequent, in order to have timely isolation.
Following the protocol for holidays in Greece:
All travellers must complete their PLF until the day before entering the country and leaving the country, providing detailed information on their point of departure, the duration of previous stays in other countries, and the address of their stay while in Greece. In case of multiple stays, they are required to provide the address for the first 24 hours at least.
One PLF should be submitted per family.
Travellers will receive a confirmation email upon submission of the PLF.
Travellers will receive the PLF with their unique Quick Response (QR) code on the day of their scheduled arrival in Greece and will be notified via email (the QR code will be provided in a link in the confirmation email).
Travellers boarding or embarking on the previous day of the arrival will be allowed to do so upon showing the confirmation email, since they will receive their QR code during their flight or voyage.
travellers arriving in Greece should possess a negative PCR certificate from a testing laboratory, for a Covid-19 test taken no more than 72 hours before arrival.
This test is mandatory for all tourists (including children over the age of 5), regardless of the epidemiological situation existent in the country of departure.
– If the traveller has completed his/her vaccination (i.e., 14 days have elapsed since the last vaccination, depending on the doses required) and holds a vaccination certificate, then proof of a negative test is not required.
– Vaccination certificates for the vaccines Sputnik, Sinovac, etc., not approved by the European Medicines Agency (EMA) also exempt visitors from the obligation of producing a negative PCR test. Αcceptable vaccines are: Pfizer BioNtech, Moderna, Astra Zeneca/Oxford, Novavax, Johnson + Johnson/Janssen, Sinovac Biotech, Gamaleya (Sputnik), Cansino Biologics, Sinopharm.

Every traveller who arrives in Greece, regardless of the certificate in their possession, may undergo a random health screening. If selected, the screening is mandatory. Otherwise, authorities reserve the right to refuse entry into the country. The selection is made through a targeted sampling system, based on the EVA system used in the summer of 2020.
Important clarification: The entry of tourists in Greece is not subject to vaccination. Presenting a vaccination certificate greatly facilitates the formalities upon arrival. However, in no case is a vaccination or antibodies certificate considered a "passport".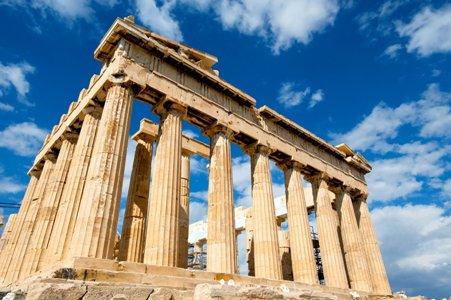 The countries from which entry is allowed, under the aforementioned conditions, without the requirement for subsequent self-isolation are: EU & Schengen Area countries, USA, UK, Israel, Serbia, UAE, New Zealand, Australia, South Korea, Thailand, Rwanda, Singapore, and the Russian Federation.
– Non EU citizens are strongly advised to choose direct flights to Greece. In any other case, travellers should abide by the stop-over country requirements.
Passengers are allowed to enter the country through nine (9) airports (Athens, Thessaloniki, Heraklion, Corfu, Rhodes, Kos, Chania, Mykonos, Santorini).
Travellers are allowed to enter from the land borders through the entry gates of Promachonas and Nymfea.
Russian residents, limited to four thousand (4,000) per week, are allowed to enter Greece by air ONLY. Travellers from the Russian Federation will also need to produce a negative PCR molecular test as well as a vaccination certificate proving they have been fully vaccinated, and a 14-day period has elapsed since their vaccination.
Source: https://travel.gov.gr/#/